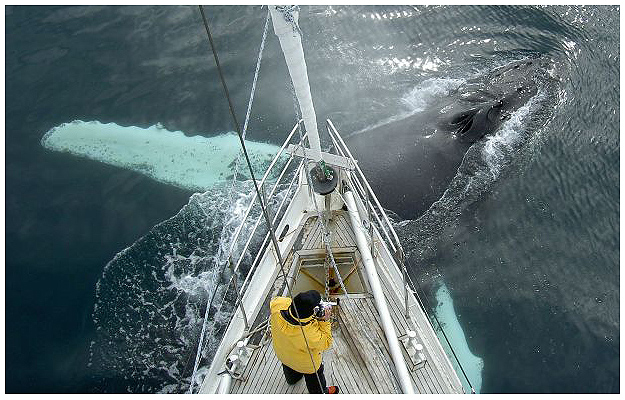 This voyage is tailored for amateur as well as professional photographers. Antarctica is considered by numerous wildlife photographers to be their Holy Grail.  In addition, its landscape, with its convergence of moods, light, shadows and textures creates a unique visual stimulus for photography enthusiasts. It has a mystery, a rugged beauty, a sense of isolation and serenity as well as clarity of light that one cannot find anywhere else in the world. As we travel during the long days of the austral summer, we will be able to take full advantage of the continuous daylight.
But you don't need to be a photographer to join this expedition. Naturalists will feel equally at home on this trip to one of the most biologically rewarding places on Earth and experience  a primeval landscape  in its silent beauty. No sailing experience is necessary though a helping hand is always welcome.
There will be ample time for critiques of your field work in addition to the daily field shoots. All are intended to help you improve and hone your wildlife/landscape photography skills. The small group size allows in-depth instruction combined with lots of personal attention that is tailored to the individual participant. You will have an opportunity to hone your skills on close-up wildlife and landscape photography. While you will need a basic understanding of your camera and metering system, critiques and field advice are tailored to your specific level and needs. Regardless of skill level this photo expedition will help you grow as a photographer and return with incredible images from Antarctica. While time for post processing work will be limited, we will discuss Lightroom, Photoshop and digital workflow issues.
The length, commitment and remoteness of this expedition requires participants to be in overall good health, mentally prepared and to have a strong team spirit, as we will spend periods of time in close quarters with each other. Our yacht is cozy but if you expect a hair dryer and bathrobe in your cabin, this expedition may not be for you.