The Ultimate Antarctic Adventure: Cruise to Antarctica on this awe-inspiring 21-day expedition. Private, exclusive Antarctica Adventure photo tour cruise for 6 guests on board a beautiful 54 ft. steel hull sailing yacht!
If you're looking to experience one of the most magnificent, exquisite, untouched regions of the world in an intimate, unhurried way away from the crowds, have we got a trip for you! Cruise to Antarctica on this private and exclusive 21-day photo expedition that will give you not only a glimpse of one of the wildest places on this earth, but also opportunities to capture Antarctica's grand landscapes and unique wildlife and get the shots you've always dreamed about. This ultimate Antarctic Adventure is a once-in-a-lifetime experience not to be missed.
Click here for details and how to join us in January 2017 for this unique opportunity!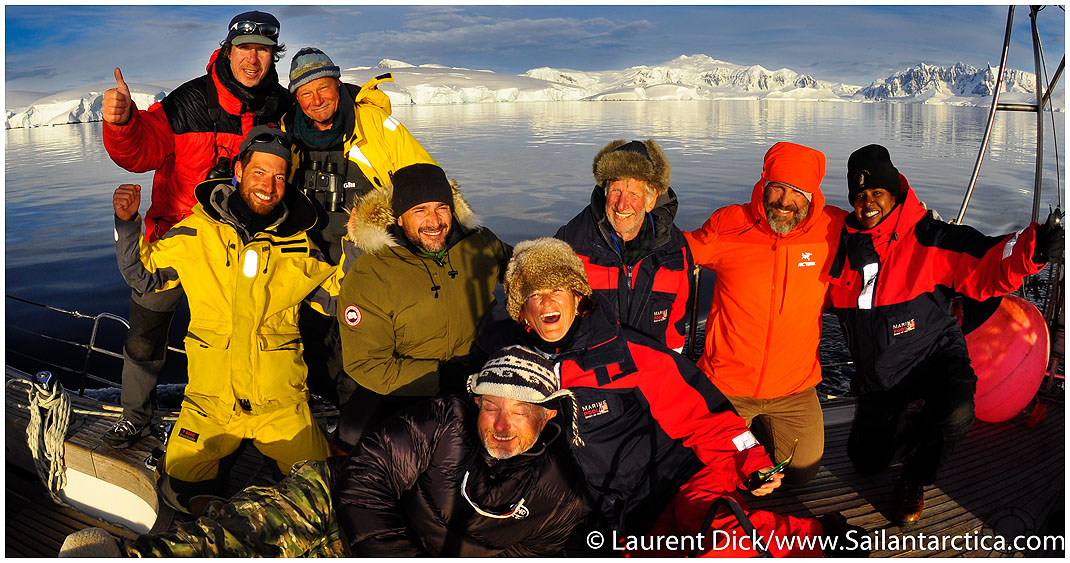 Join us in 2017 if you are you dreaming of exploring Antarctica in a very unique and private way from the comfort of a sailing yacht.
OUR GUESTS SAY IT BEST
"One of the greatest experiences of my life!" S.B., United States
"An extraordinary experience!" C. S., Switzerland
"What an amazing trip!" E.K., Canada
"Fabulous experience!" A.S., Canada
"A fantastic journey which I shall never forget." C.L, Switzerland
"One of life's most amazing journeys!" J.P., Czech Republic
"Thanks for a great trip!" C.S., Australia
"It was an incredibly fantastic experience…" S.S., Switzerland
Update January 5, 2015:
The dates for the next expedition are January 5 – January 26, 2017. Click here for details.
The December 2015 Antarctica photo expedition was a great success! Check this link for some images from a truly epic expedition and check out www.sailingwithguitar.com for blog entries.
Impressions from one of the guests of the 2014 Antarctica Photo Expedition can be found on this online blog: http://everthewayfarer.com/.